Beverly's NEW children's book hits the shelves! Angelee Saves the Sea children's book is the adventure story of Angelee the Angel Fish who saves the sea from pollution and destruction! Illustrated with all Beverly underwater photography, this 11" x 9" hard cover book contains 40 full color glossy pages of high resolution photographs and includes a glossary of informative fish facts.
Endorsed by Jean-Michel Cousteau, Ted Danson, Greg MacGillivray - IMAX Theatre Filmmaker, Wyland and Oceana. Recommended for ages 5-12 or younger. Visit the underwater store and order your signed copy today!!
Angelee wins two awards!



WINNER OF MOM'S CHOICE AWARD - CHILDREN'S PICTURE BOOKS: GREEN EARTH

AND


PINNACLE BOOK ACHIEVEMENT AWARD - CHILDREN'S ENVIRONMENTAL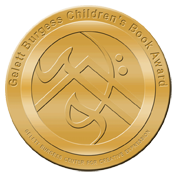 BURGESS CHILDREN'S BOOK AWARD-
ENVIRONMENTAL